Muse, partner of the Festival Constellations
Partner of Metz's rich summertime, Muse, which opening is provided for Autumn 2017, will particularly accompany the Festival Constellations. Culmination of this festival focused on digital arts, the videomapping « Lux Animae », Spirit's Light, created by Yann Nguema cathedrale was revealed on the Saint-Etienne's on June 29th. This magical and poetic experience will be repeated three nights a week until Septembre 17th.
With more than 400 artistic appointments, Constellations de Metz offers an artistic and pluridisciplinary program linked to digital arts : free concerts , artistic and digital installations and creations, spectacular fires and screenings, exhibitions, multifaceted shows, open sky film show, high points and festivals. The Constellations de Metz cultural season will invest patrimonial and natural remarkable sites of the metropolis, like for example the Centre Pompidou-Metz and Saint-Etienne's cathedral.
For more informations : www.constellations-metz.fr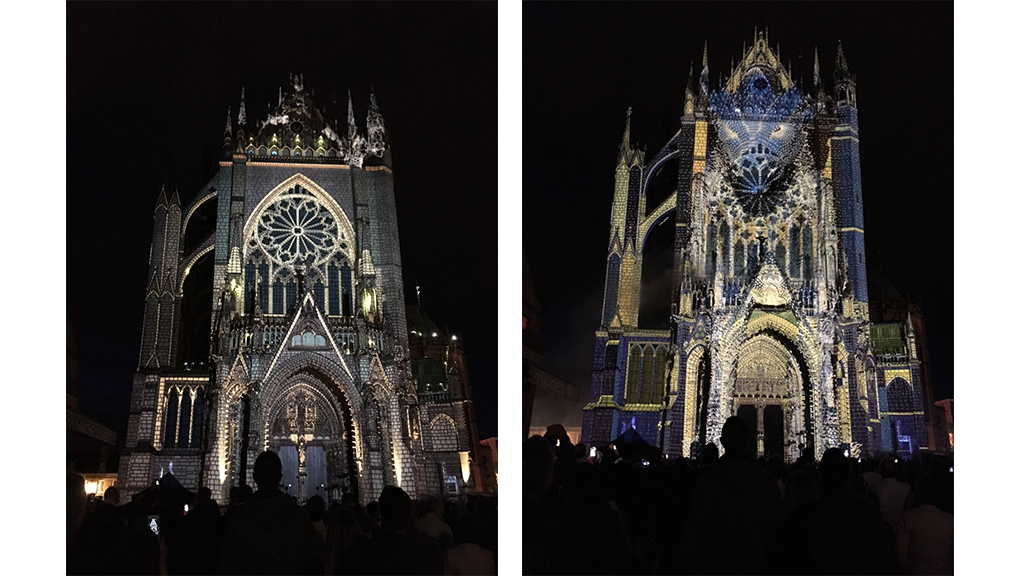 Images : videomapping « Lux Animae » by Yann Nguema